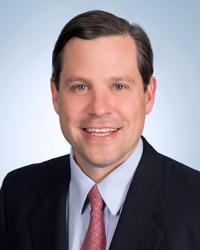 Although Dr. Stephen Hilgers is not part of FertilityCareTM of Fort Bend, he and FertilityCareTM of Fort Bend work cooperatively as a team.
Dr. Stephen Hilgers is a member of the Department of Obstetric and Gynecology at Houston Methodist Hospital. He received a Bachelor of Science in Economics from Baylor University in Waco, Texas. He earned his law degree from the SMU Dedman School of Law in Dallas, Texas, and is a member of the State Bar of Texas. Dr. Hilgers received his medical degree from The University of Texas Medical School at Houston and completed his residency in Obstetrics and Gynecology at Houston Methodist Hospital where he was named The Houston Methodist Hospital Obstetrics and Gynecology Chief Resident of the Year. He completed his fellowship training at the Pope Paul VI Institute in affiliation with the Creighton University School of Medicine in Omaha, Nebraska.
Dr. Hilgers' has been trained in medical and surgical NaProTECHNOLOGY which focuses on medical treatments that work cooperatively with a woman's menstrual cycle to treat a full range of gynecologic issues. He also received specialized training in minimally invasive restorative pelvic surgery involving the robotic da Vinci surgical system.
In addition to providing obstetrical care, Dr. Hilgers specializes in the surgical treatment of various pelvic diseases including endometriosis, polycystic ovaries, pelvic adhesions, fallopian tube repair, uterine fibroids, and ovarian cysts. His practice also focuses on the treatment of reproductive disorders including premenstrual syndrome, hormone dysfunction, recurrent miscarriage, postpartum depression, and the diagnosis and treatment of infertility.
Dr. Hilgers is an active member of the American Academy of FertilityCareTM  Professionals, American Association of Gynecologic Laparoscopists, International Institute for Restorative Reproductive Medicine, and the Health Law Section of the State Bar of Texas.