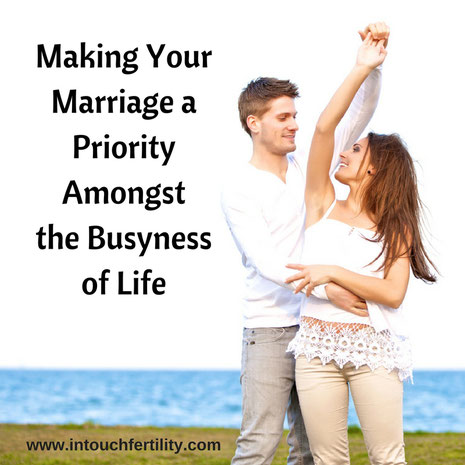 When we are first married, we go through what many call the "honeymoon phase."  We make our spouse a priority and we long to spend our days with them.  This helps to solidify our love and our new life together as a married couple.
Then life happens.  We get sucked into the everyday craziness and let it consume us.  Whether that is jobs, outside activities, or children, life can sometimes put a wedge in our relationship with our spouse.
We live in a world that promotes self and individual needs over other's needs. 
The challenge we have is to continue to make our marriage and spouse a priority even amongst the busyness of life. 
Marketing companies give us one solution: just buy things to show your love for your spouse.  You can't escape the push from marketing companies to buy this or that to show your love.
Companies tell us the things that MUST be bought to show our deepest appreciation for our loved ones.
Is that truth? 
I am not saying those things are bad.  They are wonderful and who doesn't enjoy a bouquet of flowers!  I enjoy receiving flowers and gifts from my wonderful husband.  It is wonderful and I love the gifts.
But, does that REALLY show me he loves me?  It is a representation of his love, sure, but what he does on a daily basis is what really expresses his deep appreciation for me.
In order to continue that healthy, intimate relationship with our spouse, it is important to often evaluate how we are doing in our relationship and how we can add SPICE to our marriage. 
SPICE stands for Spiritual, Physical, Intellectual, Creative and Emotional.  Since true sexuality involves the whole person, SPICE offers couples tools to better communicate with one another in a deeper, more complete, intimate way.
Actions speak louder than words, right?
We can say over and over that we love our spouse, but love is truly understood through living it out in action on a daily basis.
It is always good to challenge ourselves to improve in this area. 
Here are a few simple, inexpensive things that can help add SPICE to your marriage:
·       Spiritual
o   Say a prayer of protection daily for your spouse.
o   Ask for his/her prayer intentions for the day.
·       Physical
o   Do a chore that is typically done by your spouse.
o   Serve them dinner or make their lunch for work.
·       Intellectual
o   Ask your spouse how their day was and really listen to the answer.
o   Spend some time each day discussing a topic your spouse is interested in.
·       Creative
o   Put a sticky note on the mirror each day telling your spouse why you love them.
o   Write a love letter to your spouse.
·       Emotional
o   Greet your spouse with a hug and kiss each time they leave and come home for the day.
o   Plan a date night, either at home or out.  If at home, make sure there are no interruptions.  Put the phone, computer and kids to bed.
Showing your love and appreciation for your spouse does not need to include fancy, expensive things. 
For me, the little things that are done from the heart by my husband are what mean the most to me.  The little expressions of love such as carting the kids to their multiple activities so it is one less thing for me to do or doing a load of laundry and putting the clothes away mean so much. 
When he says he loves me and gives me a hug when he can tell I am having a bad day makes my heart smile.  The flowers and gifts are nice but these are the moments and actions I remember most. 
You may say: that is great for you, but that would never work in my marriage or I never receive that kind of love.
The choice is yours.  Choose to be the one to make the difference and make the change.  Be the example of love in action.  It may not always be easy and your spouse may sometimes not make it easy.
But, we are called to live out love in action, regardless of our feelings and regardless of how we are being treated that day. 
Every day we have the opportunity to find simple ways to bring some LOVE to our spouse and SPICE up our marriage.
Are you struggling to make your spouse a priority or are you looking to deepen the intimacy in your marriage? 
SPICE: A Guide to an Intimate Marriage is an ebook that will give you simple, easy to use tools to improve communication and build a deeper intimacy in your marriage through the gift of SPICE.
The ebook also includes bonus printable section that provides activities you can use to enjoy a SPICE-ful life.  Want to learn more? Get your FREE preview chapter by visiting www.spiceebook.com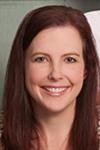 Holly Baril, CFCP is a Certified FertilityCare Practitioner.  She has been helping women and couples improve their fertility health and marital communication for 14 years.  She is a graduate of Texas A&M University and director of In Touch Fertility Care Services located in North Dallas where she resides with her husband and children.  She is available for in person and long distance learning.