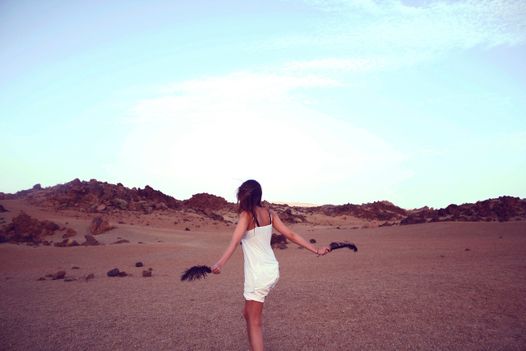 Many people may wonder how much training is involved in becoming a Creighton Model FertilityCareTM Practitioner.   It is a commitment, but a rewarding one. 
I thought it might be helpful to share my experience with those who may be interested in learning about what is involved in becoming a practitioner.
After much prayer and discernment, in 2008, I decided to embark on my journey to become a FertilityCareTM Practitioner.  It was not a decision that came easily.  I had to consider the cost, time away from my family, and making time for seeing clients while being a wife and mom.  I was greeted with prayerful support and encouragement from my husband as well as financial support and guidance from my pastor.
I contacted the Education Department at The Pope Paul VI Institute.  They provided me with all the information I needed to know prior to applying, such as requirements and fees.  Once I made the decision to move forward, I filled out and sent in my application and waited to hear about acceptance into the program.  I was nervous and excited at the same time.  I felt that God was calling me to this mission and was praying that everything would fall into place.
After a few months, I was officially accepted and began the preparation for Education Phase I.  I received my textbooks along with suggested reading and prep work to complete.  Phase I was an eight-day total immersion course that took place in Omaha, Nebraska.  It was jam packed, overwhelming, exhausting and informative.  I met amazing people who were on the same journey I was.  We stayed up late most nights studying and getting to know each other.  I made lasting friendships and formed a network of support. 
A supervised practicum followed Education Phase I.  It was a faculty-supervised experience, which was six months in duration and was completed at my home location.  This phase required acquiring my first clients and submitting case management paperwork to my supervisor.  After meeting the requirements of the supervised practicum, I was approved for attending Education Phase II. This second education phase was a six-day total immersion session taking place in Omaha again and consisted of lecture, clinical group discussion and hands-on problem solving of the advanced aspects of teaching the Creighton Model FertilityCareTM System. The second supervised practicum was seven months in duration and was also a supervised clinical experience at my home location. In addition, this practicum included an on-site visit by a member of the Creighton Model faculty.  This supervised practicum was the toughest.  A predetermined number of new clients were required, along with submitting case managements to my supervisor.  I also began preparation for my on-site visit.  After completion of the on-site visit and meeting all program requirements, I qualified to take my final exam. 
The entire education program took 13 months to complete.  During this time, I was considered an intern and was a student member of The Academy of FertilityCareTM Professionals (AAFCP).  Once the final exam was administered and I passed, I was officially a Practitioner and no longer an intern!  I also became an active member of the AAFCP.  This was an exciting time.  I was glad to have the internship behind me, but now the real work started.  It was during this time I began spreading the word of The Creighton Model FertilityCareTM System, increasing client numbers, building a business from the ground up and working to provide quality teaching according to the standards of the system.
In 2010, I set up my own FertilityCareTM Center by becoming an affiliate of The FertilityCareTM Centers of America.  FertilityCareTM of Fort Bend was born! I began the process to become a CERTIFIED FertilityCareTM Practitioner with the AAFCP.  Certification is the most important step for a practitioner.  It ensures that practitioners are maintaining the standards established by the AAFCP and are actively pursuing professional development.  I thankfully met the requirements quickly and became certified within 6 months of completing my internship.
The program was long, and at times daunting and exhausting, but I know that I received the best education possible to become a practitioner.  A FertilityCareTM Practitioner is highly trained and specialized in The Creighton Model system.  Training of this high quality, duration and standard, enables practitioners to provide topnotch education to their clients. 
If you are considering becoming a practitioner now or in the future, please feel free to contact me.  I'd love to provide some insight and advice!